Logos Cloud Professional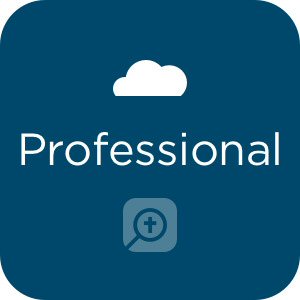 105 publishers
, 1536–2018

Already a subscriber? Access Logos Cloud anytime at app.logos.com!
Study with a library curated for academics
Do better original-language study with a huge collection of Greek and Hebrew resources, and learn from top scholars with hundreds of biblical commentaries and journals. Get the Theological Dictionary of the New Testament, BDAG, The Dictionary of Classical Hebrew, the Continental Commentary Series, and Hermeneia.
Featuring:
Hermeneia and Continental Commentaries
Dictionary of Classical Hebrew
A Greek–English Lexicon of the New Testament and Other Early Christian Literature, 3rd ed. (BDAG)
Theological Dictionary of the New Testament (TDNT - 10 vols.)
Reviews
What other people are saying about Logos Cloud Professional.