Logos Cloud Essentials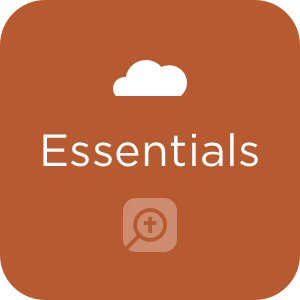 Already a subscriber? Access Logos Cloud anytime at app.logos.com!
Enjoy great books and tools for devotional study
Essentials includes all of the study tools developed for Logos. Explore first-century burial practices, uncover cultural concepts in the Bible, study Scripture in context, see thousands of images of the Holy Land, and get instant information on biblical topics with Factbook. Dig into the Word with key critical and exegetical commentaries, including the New Daily Study Bible: New Testament. Take a course on the Gospels and Acts in the highly innovative Mobile Education format.
Featuring:
New Daily Study Bible
Understanding Theology (3 vols.)
Keil and Delitzsch Commentary on the Old Testament
Introducing the Gospels and Acts (Darrell Bock)
Reviews
What other people are saying about Logos Cloud Essentials.