Say Hello to Deeper
Online Bible Study
---
Meet Logos Cloud: the smart way to study the
Word, right from your web browser.
Start a one-month free trial
Connect the Bible to Life
---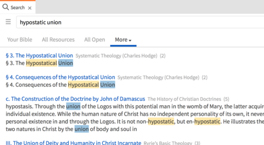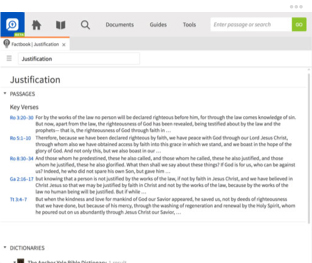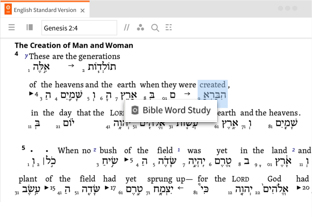 Understanding the Bible is all about seeing the connections.
Where else does Paul talk about the death of Jesus? What's that Greek word and what does it mean? What do your favorite Christian authors have to say about this?
Logos Cloud reveals those connections, so you can make the most important one of all—what the Bible means for the life you live and the people you love.
Maximum Insight, Minimum Time
---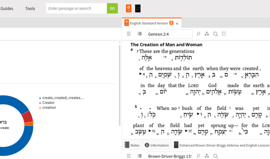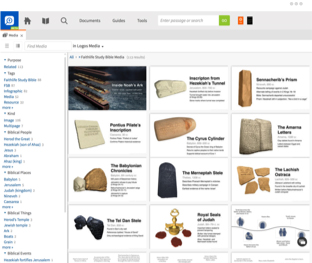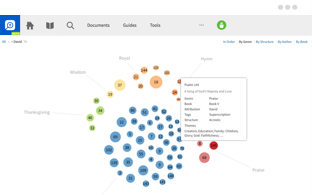 We've pulled together interactive tools, stunning media, and top-notch Christian books to form the ultimate online Bible study experience. Because it's all interconnected, a single click can open a new path to deeper biblical understanding. For example, just open a passage, and we'll show you only the most relevant excerpts from your favorite commentaries, just like that.
Start your free trial
Bible Study That Moves You—and Moves with You
---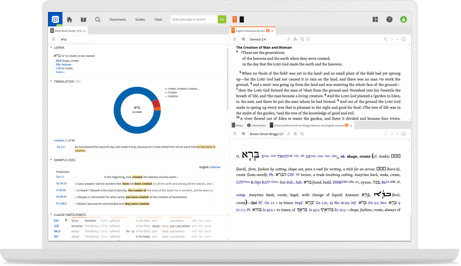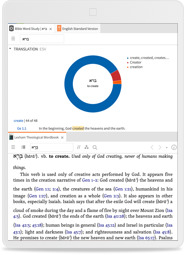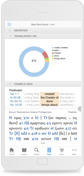 Our web app keeps you connected to the Word, even when you're on the go. Compare translations, consult commentaries, and uncover hidden insights with interactive tools on our mobile apps. Or download the desktop app for offline study. Because Logos Cloud goes where you go, you can follow your study wherever it leads, wherever you are.
Reliable Answers from Trustworthy Libraries
Search the internet for biblical answers, and who knows what you'll find? Search your Logos Cloud library, and you'll discover insights from trusted Christian scholars.
We've partnered with the biggest names in Christian publishing to include a trustworthy Bible study library with every level of Logos Cloud. You get everything from inspiring devotionals to rigorous biblical scholarship—all at a low monthly price.
Start your free trial
No Strings, No Worries

Free Trial
Start your one-month trial and dig into the Word right now.

Free Support
Never get stuck. Our customer service team is here to help with any technical or account issues. Call, email, or live chat with us.

Pause Anytime
Need to take time off? No problem. When you're ready to start up again, all your notes, highlights, and documents will be waiting.